About the Book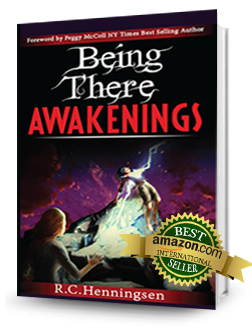 Christian Asher had all the promise of any soon-to-be college junior. Handsome, athletic and bright, he prepared to embark on his future, a future filled with events far beyond his wildest dreams, or maybe not? Christian has a secret, a secret hidden deep within the recesses of his mind.
This is Christian's story . . . Share in the adventure, thrills and excitement as we travel with Christian in this riveting tale and his secret awakens, unleashing powers and experience from across millennia, and leading to a series of new and exciting events bringing discovery, adventure, and good fortune. His excitement however, is short lived when he learns that news of his gift has stimulated unwanted interest and concern, rapidly testing his ability to trust those closest to him.

Follow along as the excitement intensifies with the discovery of a priceless artifact that forces him to deal with unwanted interest from ruthless pursuers that endanger not only Christian, but everyone around him including Amy, the northwestern beauty that has captured his affection.
Journeying across multiple genres, you find yourself sharing the raw emotion of each descriptive event as if you were there with the characters. Being There Awakenings takes your imagination to its limit, filling you with questions about our own existence… Enjoy!
This is a fast paced novel for a reader looking for entertainment. Be prepared to fall in love with the characters and feel joy, suspense, sadness and excitement all in one sitting. I shall also warn you, from personal experience, of the attachment and bond you may form with Christian, Amy, CB and of course Mr. and Mrs. Asher. I eagerly await the next novel of the series and look forward to witnessing the greatness that will surely come from this one.

Peggy McColl., NY Times Best Selling Author