Being There

Awakenings
Fan Interactive-Character Search Page
Imagine… Your Name Immortalized in Print…Forever!
Welcome, to the original… Fan Interactive Series…  The only series that gives you multiple chances to become a character in the most exciting new age series to hit the shelves in years…
*By participating, you and others just like you will be guiding and possibly redirecting the course of the entire… Being There Series of Novels
You will be an Insider… part of the team developing the series because your opinion matters!!!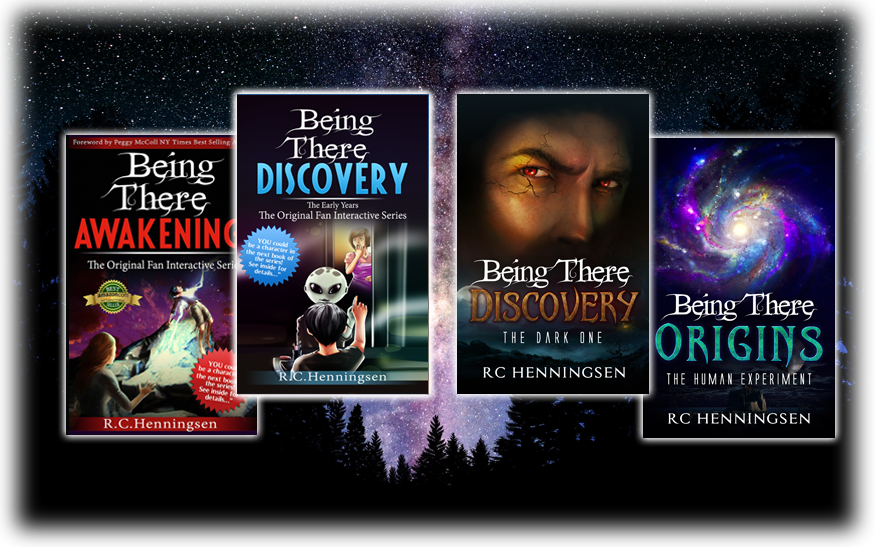 First – Select your favorite response for the question asked at the end of any of the Being There Series Novels. Each addition to the series will provide another question or questions and each response guides the series in a different direction…
Second– Submit a character or chapter suggestion that adds to or follows the story line to be reviewed for inclusion in the series. If selected the author will write a chapter based upon your character or chapter suggestion and  You will become the next character added to the series!!!

Third– As a participant you will be an Insider, a part of the team developing the series and you will receive the Being There Insiders Newsletter… where as an insider… you will be asked to make important decisions like;
Which cover art to use for the next book in the series?
Where should a particular scene take place, whether or not it's on this planet?
What type of equipment, transport and weaponry should be used?
And like a Roman Emperor… you may have to decide the fate of one or more of the characters!
Click Below to Submit Your Suggestion and receive your Insiders Newsletter Free

*Participation is open to anyone who is interested in becoming part of this historic Being There first. No purchase necessary to participate. For legal reasons we request that anyone under eighteen years age request permission from parent or guardian prior to beginning this exciting journey. By participating you acknowledge that you are at least eighteen years of age and or have your parent's permission to participate in the Fan Interactive Character Search Campaign. Void where prohibited. By participating you agree that you have read and understand the terms and policies of this website.
This imaginative work brings forward the thought of what if? What if you were in Christian's shoes and had his abilities? Would you change the world? Brilliant!

Lindsay A., Seattle, Wa.